Humane & professional
Serving Memphis & the Mid-South for Over 10 Years
Humane Wildlife Removal in Memphis, Tennessee
Keeping Shelby County, TN Residents' Properties Secure with Safe WIldlife Control
Have rats been sighted scurrying around your yard? Are you constantly tripping over nests and burrows? Are raccoons digging through your trash, or are birds making a mess of your exteriors? Don't let wildlife run wild at your home or business – call Wildhawk Wildlife for fast, humane, and effective extractions, repairs, and prevention plans.
Wildhawk Elite Wildlife Services in Memphis offers humane and professional wildlife services for Shelby County homes and businesses. No matter what kind of infestation or animal-related damage you're dealing with, our removal, repair, and prevention specialists are here for you. Our goal is to safely remove existing animals and prevent other wildlife from entering your property. Restoration of your home or business can start now, so you can get back to your pest-free life. Read our reviews to learn more from our customers, or check out our coupons to see if we can help you save!
---
To request a free estimate from Wildhawk Wildlife, call our office at (901) 437-0003 today for animal removal in Memphis.
---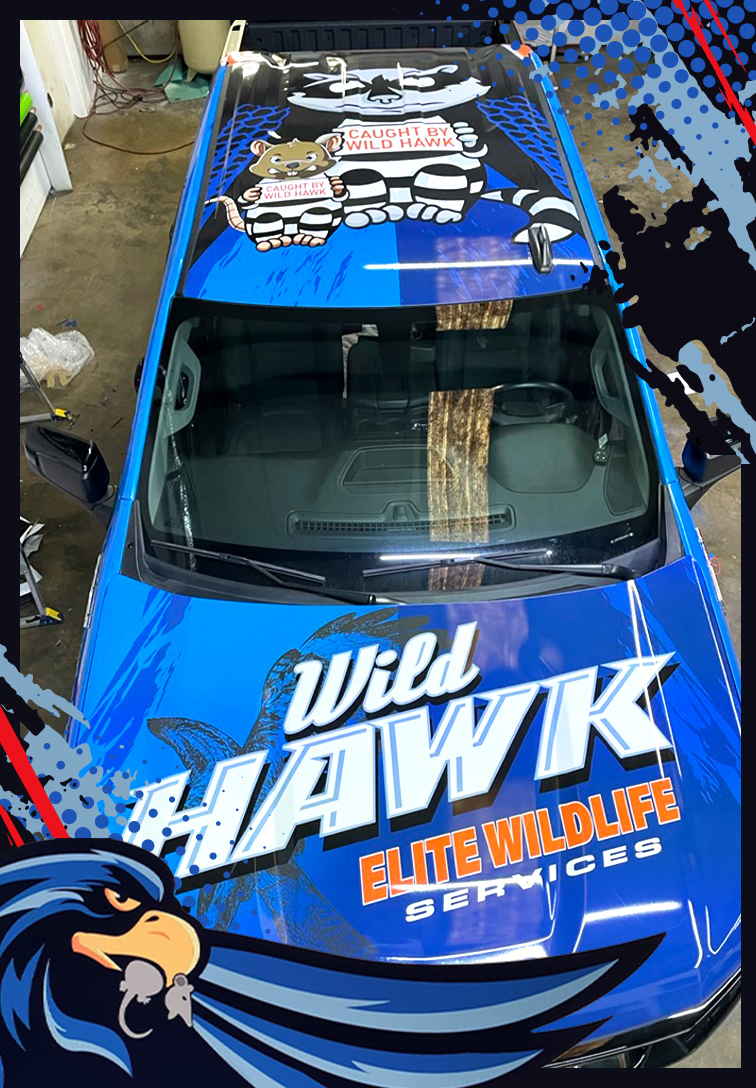 Fast, Same-Day WIldlife Removal in memphis, TN
Whether you're dealing with rats, squirrels, raccoons, opossums, or other furry pests, Wildhawk Wildlife has the skills and equipment to evict your unwanted guests quickly and effectively. We do it all, and we do it efficiently, restoring your peace of mind and security without wasting a second.
Hire Our Professional Wildlife Control Specialists
Hiring a professional wildlife control service in Memphis is a smart decision for many reasons. When animals become nuisance visitors to your property, having access to humane wildlife control services is critical. Professional wildlife control experts in Memphis are adept at removing animals and addressing the issues that led to their presence. Wildhawk Elite Wildlife Services prioritize animal safety above all and use humane options when necessary.
Our staff also can provide advice on preventative measures that can help deter future animal visits and can assess areas of potential risk. Investing in these wildlife control services makes good sense as it helps protect property from further damage caused by pests while keeping those animals safe too.
---
Evict your unwanted furry tenants ASAP – call Wildhawk Wildlife at (901) 437-0003 or contact us online for rapid Memphis wildlife removal services throughout Shelby County!
---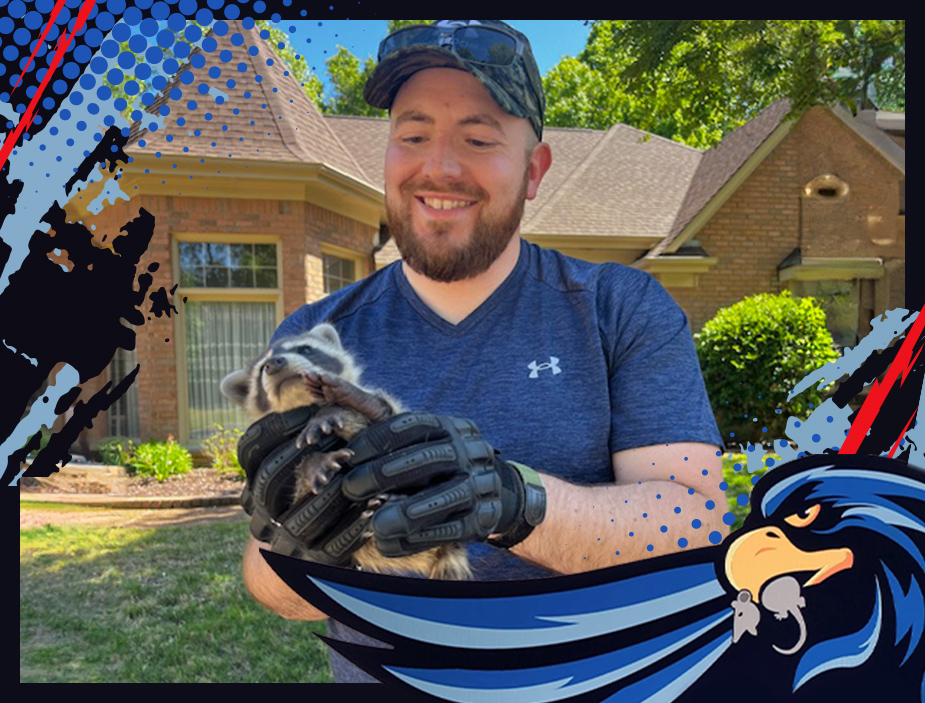 1.

We Offer Wood & Carpentry Repair

We want your home to be in the same shape it was before wildlife came into your life: comfortable and clean.

We stand by our work. If you any wildlife comes back within a year, we'll take care of it for free.

3.

Interior & Exterior Treatment

It takes much more than just removing an animal to get the job done right! We'll always cover interior and exterior spaces.

We're proud to continue to serve our community and keep everyone safe.
Eliminating an infestation doesn't need to require the death of an animal, and neither does protecting your property from future infestations. Wildhawk Wildlife uses humane traps to remove animals safely, guiding them back to nature where they belong. We also use safe and eco-friendly products in our wildlife prevention services to deter animals from your property without causing them serious harm. Humans belong on your property, and wildlife belongs in the wild – our team ensures that those boundaries are enforced without harming the innocent animals who may trespass into human spaces.
---
Choose removal, not extermination. Call (901) 437-0003 today or contact us online to learn more from the professionals at Wildhawk Wildlife!
---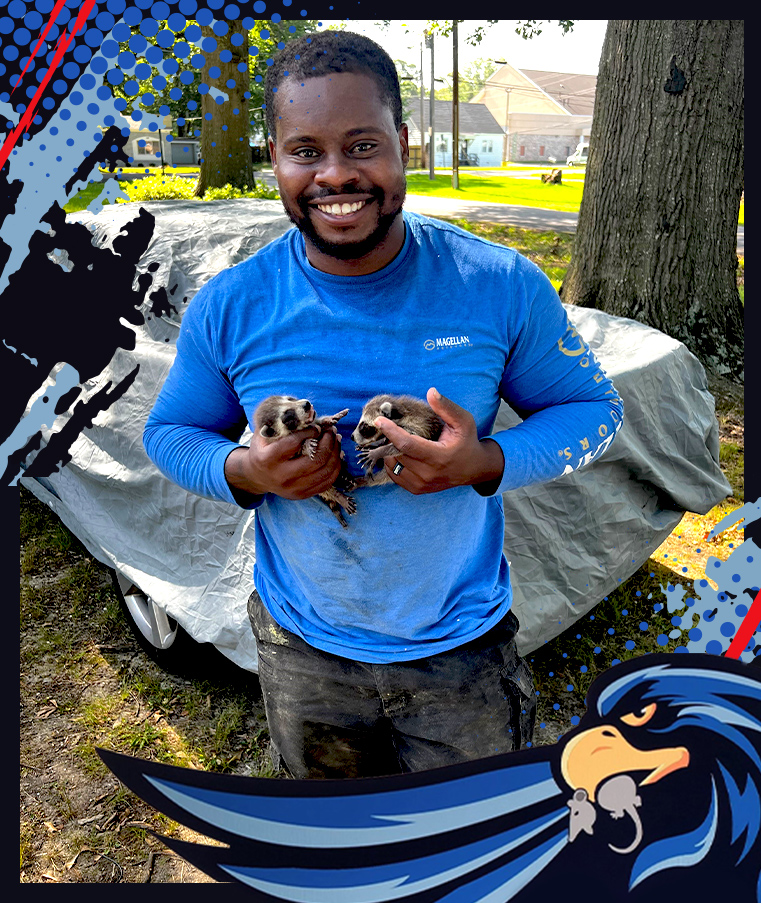 "He was professional and efficient, and the cost was reasonable."

Sam D.

"Many thanks for a well-written work proposal, fair price, competent and efficient work at the house, working with my schedule, and being on time and very easy to communicate with"

Jerry T.

"Mark and the WildHawk Elite Wildlife Services team are professional, prompt, and honest. I recommend them to anyone dealing with an unwanted wildlife!"

Ryan D.
animal removal, Repair and Prevention
When a family of animals makes their way into your home or business, they can cause a lot of damage. Wildlife can chew through walls and floors, spread viruses, bacteria, and parasites, and cause other structural damages or health hazards. Even after the infestation is removed, the damage these animals cause remains – and it's vital to your health and safety to get them dealt with ASAP.
Wildhawk Wildlife makes sure your property is fully repaired and restored after we've completed our removal process. We also take things a step further and provide you with prevention and protection systems that ensure unwelcome guests do not come back. These prevention services also come with a one-year warranty – if wildlife returns to your property within the time of the warranty, we'll return and repeat our protection process for free.
---
Get all the care you need to recover from a wildlife infestation from the experts at Wildhawk Wildlife. Call our Memphis office at (901) 437-0003 or send our Shelby County team a message online today to request a free estimate!
---
wildhawk wildlife
contact us
Fill out the form below or give us a call at

(901) 437-0003

for immediate attention.